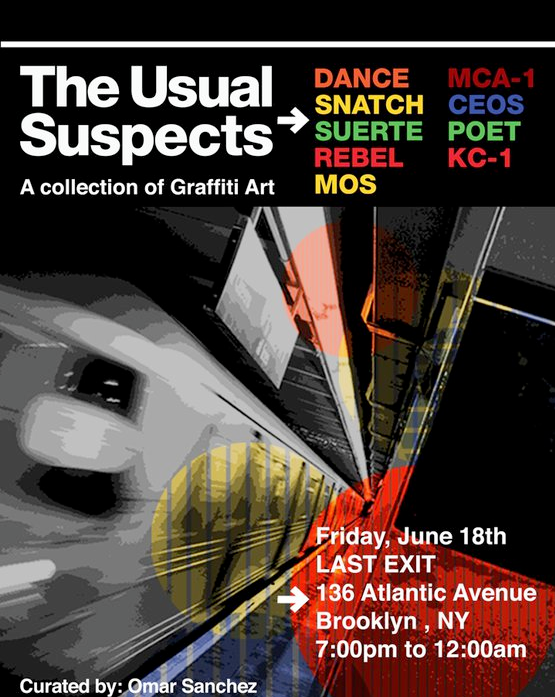 The Usual Suspects: A Collection of Graffiti Art
"Featuring art from renown NYC writers Dance TM5, Snatch CWK, Suerte, MCA1 CWK, Rebel NSA, MOS, Ceos, Poet, KC Oner TBC."
7pm-12am
21+ , free.
Last Exit
136 Atlantic Avenue btw. Clinton/Henry Sts
Brooklyn, NY 11201
A, C, F to Jay St./Boro Hall.
2,3,4 to Borough Hall. R to Court St
Info: WHATYOUWRITE.COM