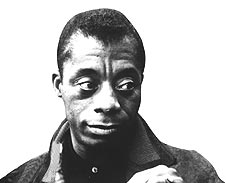 COMING OUT: A Historical Retrospective of New York's Trailblazing LGBTQ Institutions
Coming Out Opening Festivities
Saturday, June 12, 2010
3pm - 9pm (Film at 4pm)
"To celebrate Gay Pride 2010, Casa Frela Gallery, in conjunction with Crucial Arts Productions, Inc., presents the groundbreaking exhibition COMING OUT: A Historical Retrospective of New York's Trailblazing LGBTQ Institutions. This exhibit will celebrate, honor, and support the talent and diversity of our LGBTQ family through art.
Coming Out commemorates the vital role played by LGBTQ people throughout the history of Harlem, from the 1920s to the present day. Since June 2005 Casa Frela has opened its doors to LGBT artists primarily living in Harlem. This historic event for the first time brings to Harlem, in one location, several LGBTQ institutions that have been fundamental in fostering tolerance as well as a diverse future.
ABOUT THE FILM
James Baldwin (1924-1987) was at once a major twentieth century American author, a Civil Rights activist and, for two crucial decades, a prophetic voice calling Americans, Black and white, to confront their shared racial tragedy. "James Baldwin: The Price of the Ticket" captures on film the passionate intellect and courageous writing of a man who was born black, impoverished, gay and gifted.
For more info on the film, visit: http://newsreel.org/nav/title.asp?tc=CN0049
Info: Casa Frela Gallery