I'm Brooklyn based, but sometimes a trip uptown (or uptown +, in this case) is worth it for a good event. I can't vouch for this place since I have not yet been, but I have been meaning to go check it out. Maybe you should too. There's currently a photography exhibit in place, with other events coming up in the near future:


Lapses of Memory: Photographs of the South Bronx in the 80's by Lisa Kahane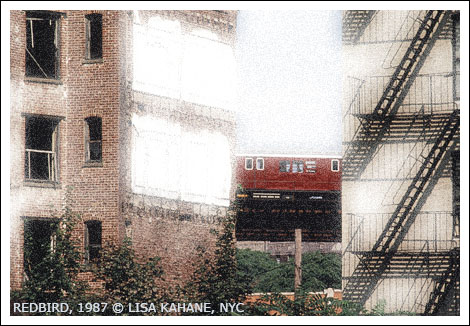 A memory for some, unknown to others, these photographs portray a history not yet fully understood. Overgrown fields hide ground dense with rubble. A war zone? Perhaps. But who was the enemy?
Open to the public: Fri Jan 15, Sat Jan 23, Sat Jan 30, 2pm-7pm, and by appointment

Sat Jan 16 2pm-7pm - Opening reception

Sun Jan 24 4pm-6pm - Group poetry and prose reading, plus song

Wed Feb 3 6pm-8:30pm - Bronx Culture Trolley and performance by Benton-C Bainbridge, Minou Maguna and Ross Goldstein
info: bronxartspace